We HEART Laini so much! And wow to her latest novel! Between multiple starred reviews and a movie sale,
Daughter of Smoke and Bone
is a must to find. You must read it before it hits the big screen. Laini is as fresh are ever. All the divas are talking about this one. Congrats, Laini!
Daughter of Smoke and Bone
by Laini Taylor
Little Brown Books, 2011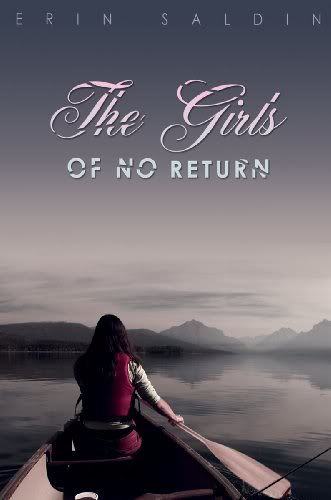 And here's a heads up sneak peek for February, 2012. Watch for
The Girls of No Return
by Erin Saldin. Kirkus calls the work, "A smashing debut." I was intrigued and held in wonder and suspense from the first page. Be prepared for a journey into the wilderness and into self. Congratulations, Erin! Enjoy the moment!
The Girls of No Return
by Erin Saldin
Aurthur A. Levine Books, February, 2012