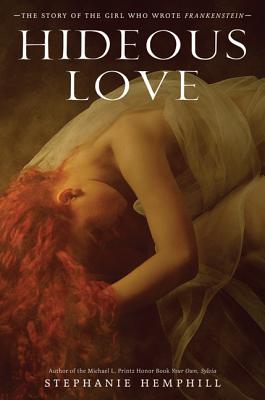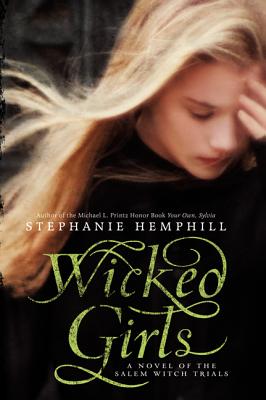 Did you get a chance to read these two beauties from Stephanie Hemphill, readergirlz? From Mary Shelley to the girls involved in the Salem witch trials, you'll be in the thick of characters longing to be esteemed and loved.
Both are novels-in-verse, with delicious poetic language. Get ready to sink into the settings and hold your breath at the turning points.
Here is what Booklist said about
Hideous Love
:
Few stories-behind-the-story get retold as much as the writing of Mary Shelley's Frankenstein, but the ever-reliable free-verse poet Hemphill, author of the Printz Honor Book Your Own, Sylvia (2007), manages to plumb from it her own vein of riches. For starters, Hemphill does not obsess upon the novel, instead letting it rest as a distant metaphor. Instead, she tracks Mary's young life—and a tumultuous life it is, as she suffers multiple dead children, affairs, suicides, and deaths. First and foremost, this is a chronicle of Mary's stormy long affair with the married poet Percy Shelley as they, often with the infamous Lord Byron and Mary's jealous stepsister Claire in tow, outrun scandal across Europe. The girlish accessibility of the prose subtly transforms to something darker and more mature, with Hemphill's restraint her finest quality, whether speaking about art or sex or death: "We both know / that sorrow cannot be measured / by the size of a little one's shoe." This is, as intended, an ideal companion piece for teens studying the original classic. Grades 7-12. --Daniel Kraus

Booklist also gave Wicked Girls a Starred Review. You don't want to miss any works from this Printz Honor Winner. Finish up your vacation with a novel-in-verse from Stephanie Hemphill!
Hideous Love
Wicked Girls
by Stephanie Hemphill
Balzer & Bray