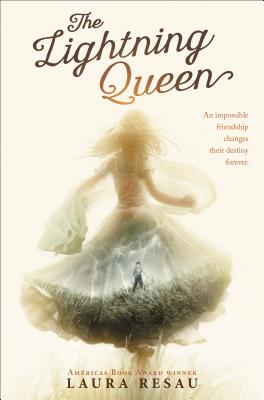 I'm rejoicing in the upcoming release of former readergirlz guest, Laura Resau. In
The Lightning Queen
there's magic, friendship, truth, and beauty in words calling up a former Oaxaca, Mexico. The modern day accompanying story strings the work together like Esma's own silver-coined necklace. The friendship between her, a Romani girl, and the Mixteco boy, Teo, rises up against impediments and barriers.
Favorite quotes to treasure:
"Give yourself a fortune and make it come true."
"Better to be the head of a mouse than the tail of a lion."
"'You know what you are?'
'What?' I called up.
Through hundreds of sunlit leaves, her coins flashed, and her voice sang out, 'The wings of a bird, my friend! A whole flock of birds! You lift everyone up!'"
Thank you, Laura, for another book of hope and beauty! Watch for it, rgz!
The Lightning Queen
by Laura Resau
Scholastic Press, October 27, 2015