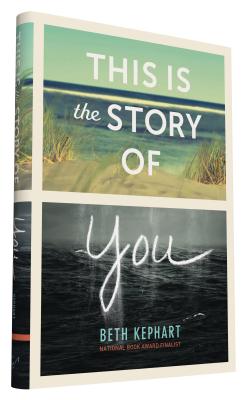 Each Beth Kephart book which sails onto the shelf is like polished sea glass refracting the light of truth.
This is the Story of You
is a poetic rendering of loss and isolation after an epic storm. Mira is asked if she is strong enough to stand on her small, destroyed island and help the community that has shaped her every heartbeat. With her mother and brother off-island, she finds her family is broader than she ever expected.
Find the work, readergirlz, and listen to Beth's love of the sea. Draw your mind in directions unexpected, and finish the last page with the sound of the ocean and one girl's resilience shoring you up in your own story of you.
This is the Story of You
by Beth Kephart
Chronicle Books, 2016